No more counting X's and O's
HotClays totals up scores for every round, so you don't have to. Shooters are automatically sorted by total score, making awards ceremonies a piece of cake. Let HotClays do the busy work while you focus on running your event.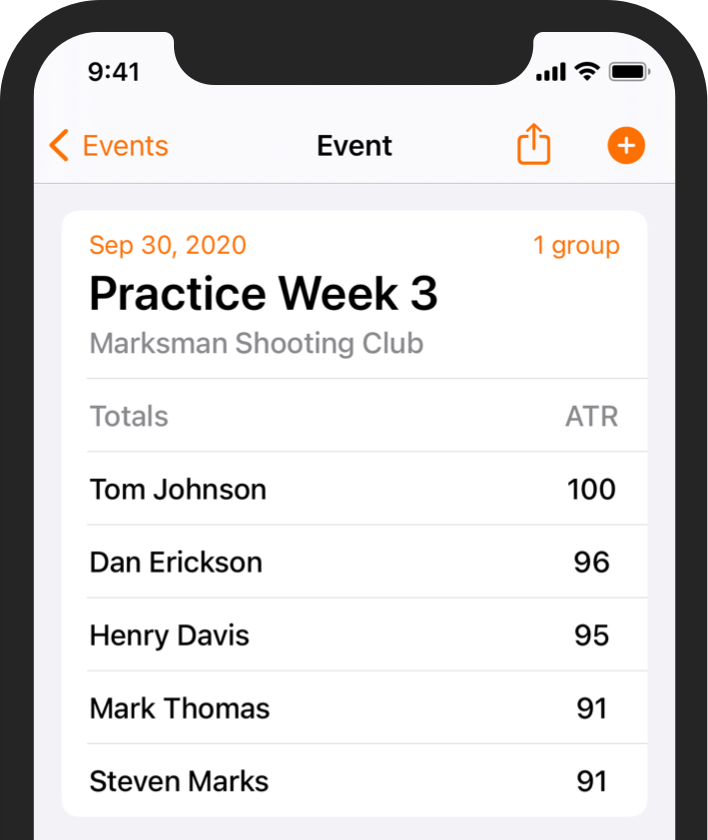 Get live updates in the clubhouse
When scorers use HotClays in the field, you can monitor scores in real time from the clubhouse. Pull up the HotClays website to transform any big-screen TV into a live leaderboard.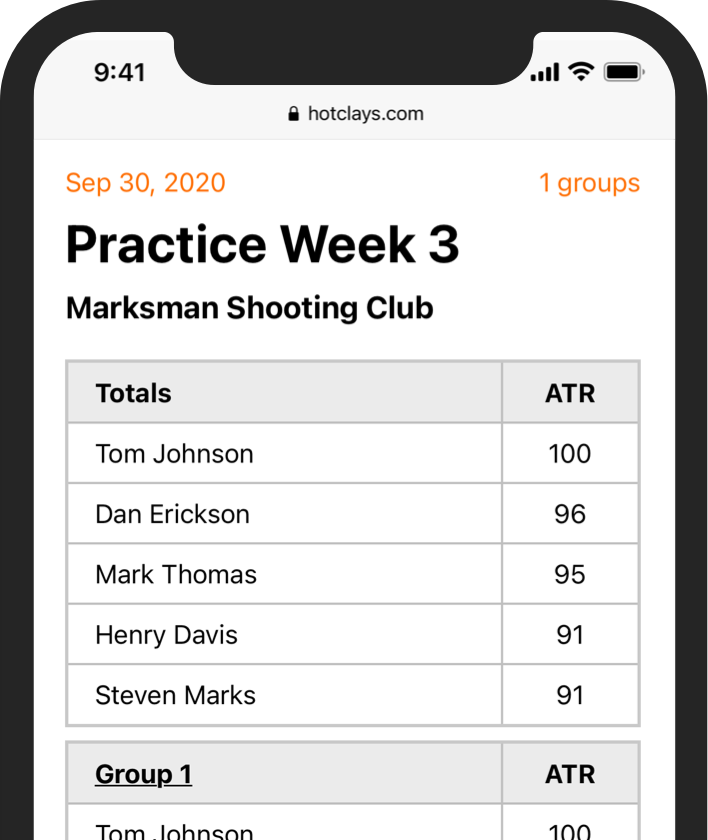 Keep score on multiple fields at once
HotClays lets you share an event with unlimited scorers, who can all keep score on different fields at the same time. All scores get added to the same event — everything just works.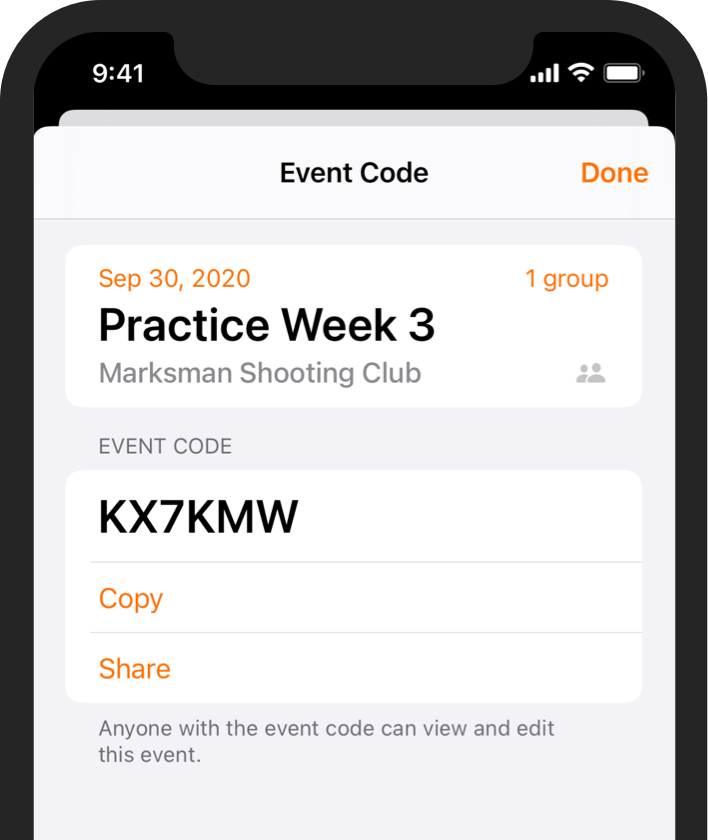 Send scorecards instantly to anyone, anywhere
HotClays lets you export scorecards with a classic look, making it easy to share scores with shooters, coaches, and spectators. Send scorecards by text or email to anyone, anywhere in the world.